Happy Twenty Thirteen!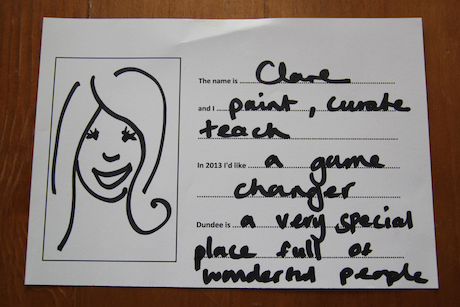 Who are you? What does Dundee mean to you? And what are your hopes for 2013? We asked everyone at our creative Christmas party these questions and here are some of their thoughts…
It's fair to point out that some mulled wine had been consumed by this time, but there is still some good stuff, as expected!
Happy New Year to you all!